Prime Minister Narendra Modi addressed thousands of students at the Talkatora Stadium in Delhi on Friday. This was my first meeting of the students of Prime Minister Modi. Prior to the board examinations of 10th and 12th, Prime Minister Narendra Modi was addressing the students under 'Discussion of the program' program. In his talks he taught the lessons of confidence to the test takers. During this, the PM started talking with the children in a very friendly manner. He told the children that you forget that you are talking to the Prime Minister. PM Modi told the children that this is not just your examination but I am also examined and my examination is going to take you. After saying this, a student asked questions about the 2019 Lok Sabha elections coming from Prime Minister Modi. The student eagerly mentioned about the Lok Sabha election to be held in 2019 from PM Modi and asked if he is ready for the examination of his board?
In response to this question, PM Modi laughed, "If I were your teacher, then I would advise you to go to journalism, because of your question that journalism is a better option for creating a career.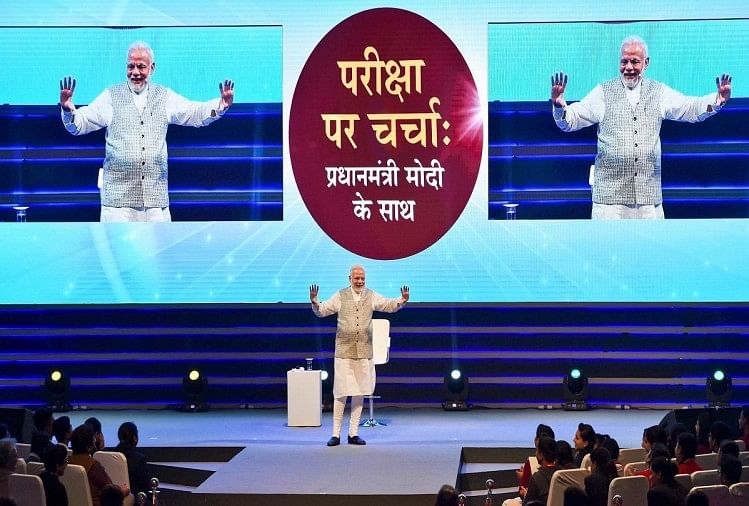 The Prime Minister told about his 'board exams' that for us the examination is held for 24 hours only. He said that if a small municipality is contested in remote corners of India then the media runs headlines by writing 'Modi shock' in the breaking news.
He adopted a unique way to explain the victory in the examination. He said that then I was not in politics. In Gujarat, elections were to be held, Jan Sangh Party had 103 candidates in Gujarat elections, in which 99 candidates secured the seizure. In this election, only four of the candidates were able to save their bail. The party had still given sweets. PM explained to the children that failure should never get frightened because it teaches us a lot.
The Prime Minister said that at that time the party (Jan Sangh) had been severely condemned but that Jana Sangh is today's Bharatiya Janata Party. He said that at that time his party had no existence in the Lok Sabha but today the same party is the largest party in the Lok Sabha. For this, he has thanked 125 million Indians.
Source: amarujala